North Otford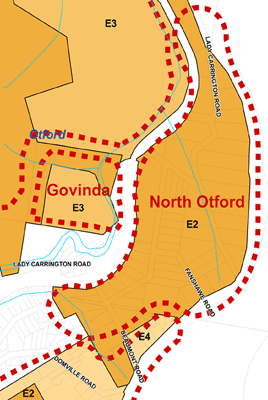 Att: Wollongong City Council
helensburgh@wollongong.nsw.gov.au
Locked Bag 8821,
WOLLONGONG DC NSW 2500
Re: Planning Proposal '7D' land North Otford Precinct
I AGREE To Otford North precinct being zoned to E2, with the right to replace existing dwellings in the case of bushfire.
I DO NOT AGREE to Otford bushland being zoned E4 or E3. Both allow new dwellings on steep land feeding the Hacking River, and would sever the wildlife habitat corridor between the Royal National Park and the Illawarra escarpment. Zoning other than E2 with existing lawful user rights, would allow new dwellings -with the consquences of
- extensive land clearing for fire hazard reduction and landscaping
- new boundary fences & concrete driveways that block the passage of native fauna
- more domestic 'killer' pets on the border of the Royal National Park & more feral animals such as Indian Myna birds and sparrows encouraged by increased litter
- increase of weed spread, weed killer and nitrate run off.
All of which will not only further fragment the wildlife habitat corridor and destroy the natural pockets of rainforest, but coupled with the deer-proof fence along the railway line, completely block the movement of wildlife between the Royal National Park and the Illawarra escarpment. In the next major bushfire of the Royal National Park , wildlife will no longer be able to retreat to the cool of the Otford valley or the Hacking River tributary areas. Further clearing of the valley's temperate rainforest and the ridge's tree line will also change the microclimate, precipitation patterns and water distribution in the valley
Yours sincerely,
Please complete the form below to have your say on the North Otford Precinct. Your personal /additional comments will strengthen the submission further.