Land Pooling Precinct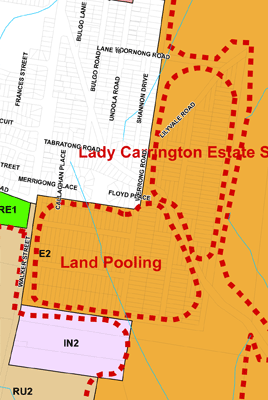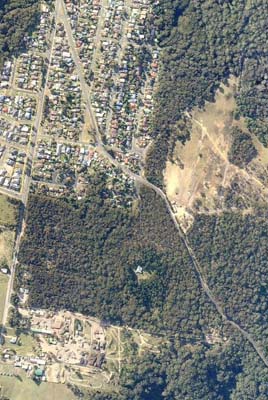 Att: Wollongong City Council
helensburgh@wollongong.nsw.gov.au
Locked Bag 8821,
WOLLONGONG DC NSW 2500
Re: Planning Proposal '7D' land Land Pooling Precinct
I agree that the Helensburgh Landpooling precinct must be zoned E2 Environmental Conservation, and recognised as not only an important part of the wildlife habitat corridor between the Royal National Park, and the Illawarra escarpment, but also that it straddles the relatively pristine tributary creek - Herberts Creek, feeding direct in the Hacking River.
In short, this whole area must be E2 Environmental Conservation because Kellys Falls is adjacent to this area which is a E1 National Parks and Nature Reserves of the National Heritage Listed Area Garrawarra State Conservation Area and in turn, a tributary of the (Class P) Hacking River. All stormwater and run off leads directly to the Hacking River. The effect of any excavation and land clearing on this section of Helensburgh plateau is evident at every rainfall, as downstream become extremely turbid with clay deposits and Helensburgh refuse. Containment ponds in Helensburgh have failed , and more will not help. The only method to retain the relative purity of the Hacking catchment and river, is to cease and prevent any new development, and restore degraded land to native bush. There is no assurance either any methods employed by the developers to retain and filter stormwater, will be continued by the new residents - with out strata titles, a sinking fund will not exist. Instead, the responsibility and costs of the less than dependable containment ponds etc will fall on Wolllongong City Council. Wolllongong City Council will then seek to increase rates across all of the Helensburgh district.
The majority of this area was purchased when a high conservation status was already in place, by private and large corporation investers, hoping that with enough pressure on local and state government, the conservation zoning would be overturned, and they've be rewarded with a 1000% return of their initial investment, regardless of the major loss it would cause to the environment, the Hacking river, the wildlife Habitat corridor, endangered species and the views of this ridge line from the Grand Pacific Drive. At a capped peppercorn amount for council rates, these investors cannot claim for major out-of-pocket expenses either. An E2 zoning is required to protect against land clearing and future dwellings. We have already seen how quick the Department of Planning can remove clauses that would otherwise inhibit development. This precinct must be zoned E2.
Yours sincerely,
Please complete the form below to have your say on the Land Pooling Precinct. Your personal /additional comments will strengthen the submission further.
Please note: valid email addresses are necessary if you wish to receive acknowledgement from Wollongong City Council.

Private data will not be shared with any 3rd party