Central Bushland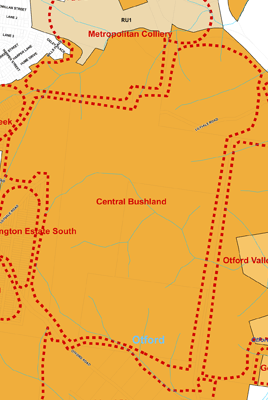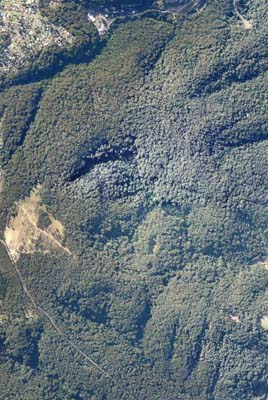 Att: Wollongong City Council
helensburgh@wollongong.nsw.gov.au
Locked Bag 8821,
WOLLONGONG DC NSW 2500
Re: Planning Proposal '7D' land Central Bushland Precinct
I agree that the Central Bushland precinct between Helensburgh and Otford should be zoned E2 , as it sits above the Hacking River . It is very important part of the wildlife habitat corridor linking the Royal National Park to the Illawarra escarpment. And is surrounded by beautiful areas of rainforest in the deep valley and old growth forest on the steep upper slopes. Powerful owls, bentwing bats, pygmy possums all inhabit this region, and there is high evidence of resident platypus on the banks of the river.
It can not be developed without great detriment to the relative pristine water Hacking River , the same water sections that sustained refugee wildlife escaping from the mighty fires that razed the bordering Royal National Park during the fires of 2002.
All stormwater and run off leads directly to the Hacking River, in to the Royal National Park area. Containment ponds in Helensburgh have failed , and more in Helensburgh or Otford will not help. There is no guarantee stormwater and pollution control systems will work effectively in such a high rainfall region. The only method to retain the relative purity of the Hacking catchment and river, is to cease and prevent any new development, and restore degraded land to native bush.
The forest and bushland north, east and south of this precinct should not only be preserved but restored. It provides an important buffer and air filter to the airborne coaldust from the Metropolitan Colliery west of this precinct, and a natural block to hot westerly winds, keeping the Otford valley and Hacking catchment moist and temperate.
Any zoning other than E2 does not provide adequate protection against land clearing nor future high density dwellings. We have already seen how quick the Department of Planning can remove clauses that would otherwise inhibit development. This precinct must be zoned E2.
For the remainder of the the '7d' lands I do not support the zone downgrading of environmental protection of any '7D' land in the 2508 region.
Please complete the form below to have your say on the Central Bushland Precinct. Your personal /additional comments will strengthen the submission further.
Please note: valid email addresses are necessary if you wish to receive acknowledgement from Wollongong City Council.

Private data will not be shared with any 3rd party